Buzz Knight
CEO
Buzz Knight Media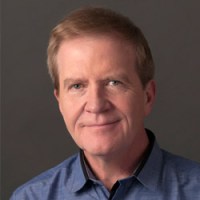 Buzz Knight was named Beasley Media Group's Executive Vice President of Strategy and Innovation in September of 2018. He most recently served as vice president of programming.
Mr. Knight previously spent 14 years at Greater Media, Inc., where he was responsible for overseeing content and brand strategies as senior vice president of the company.
In addition, the radio veteran worked as program director at several stations, including CBS Radio Boston's WZLX-FM, Saga Communications Norfolk's WNOR- FM and Great American Columbus' WLVQ-FM. In addition, he was a member of the on-air talent team at WNEW-FM in New York City.
Mr. Knight began his broadcasting career at WRKI-FM in Fairfield County, Connecticut after graduating from the University of Dayton.
He currently serves on several industry audience measurement advisory boards, including: The Nielsen Audio Advisory Council, The National Radio Hall of Fame Nominating Committee, The National Association of Broadcasting Committee on Local Audience Radio Audience Measurement (COLRAM) and The Council for Research Excellence (CRE), where Mr. Knight oversees the Audio Committee.