Joel Oxley
Senior VP/General Manager
Hubbard DC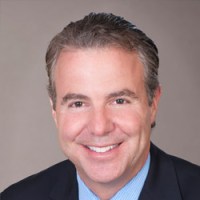 Joel Oxley is the Senior Vice President and General Manager of WTOP and Federal News Network.
He joined WTOP Radio in 1992 as a Sales Account Executive. Mr. Oxley worked his way up the ranks at WTOP, moving from Account Executive, to National Sales Manager, to Local Sales Manager, to General Sales Manager, to General Manager in 1998. In 2001, Oxley took on the additional role of General Manager for WGMS, and in 2003 was named GM of Z104 Radio. In 2004, Federal News Radio, 1050 AM WFED , was added to the Bonneville D.C. Radio Group and Oxley was named Sr. Vice President and Market Manager of the division.
Mr. Oxley graduated with a Bachelor of Science degree in Marketing Management from Virginia Tech.
Mr. Oxley served many years on the board of the Metropolitan Police Boys and Girls Clubs. He has led his news operations to multiple awards, including numerous Edward R. Murrow Awards, as well as many National Association of Broadcasters' Marconi and Crystal Awards for excellence in community service.
He has also won many industry awards for his achievements; including being named one of the "Top Managers" by Radio Ink Magazine.