Susan Larkin
COO
Entercom Communications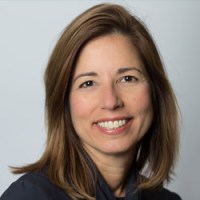 Susan Larkin is the Regional President for Entercom, a leading media and entertainment company and the #1 creator of live, original, local audio content reaching over 170 million people each month across multiple platforms. In this role, she serves as Market Manager for the New York market which includes award winning brands WFAN, 1010 WINS, CBS 880, WNEW, WCBS-FM, Alt 92.3 and WNSH. In addition, Larkin has regional oversight of the San Francisco and Sacramento markets.
Larkin is a seasoned radio executive with nearly 25 years of experience. Prior to joining Entercom in 2017, she served as Regional Vice President at Cox Media Group, overseeing the Orlando and Jacksonville cluster of radio stations. Previous roles have included Vice President and General Manager at Cox Media Group in Orlando, General Sales Manager for ABC-Disney Radio in Minneapolis and as a National Sales Manager and Account Manager in Columbus, Tampa, and Syracuse.
Larkin currently serves as Chairman of the Board of the Radio Advertising Bureau (RAB) as well as member of the Board of New York Market Radio (NYMRAD). Her previous board roles have included Radio Vice Chair for Florida Association of Broadcasters, Board of Ronald McDonald House Charities as well as President of American Women in Radio & Television (AWRT) in Tampa, Columbus and Minneapolis Chapters.
Larkin has been recognized as one of Radio Ink's "Most Influential Women in Radio" as well as Radio Ink's "Top Managers."
Larkin holds a Bachelor's degree in Communications from Oswego State University in New York.