Thomas Hansen
VP, Sales and Marketing
Tuned In Broadcasting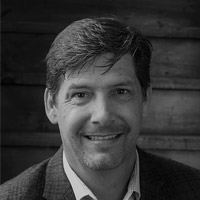 Tuned In Broadcasting, Inc.'s Tom Hansen serves as Vice President of Sales & Marketing for Nashville's Independent Radio Station Lightning 100 (WRLT-FM). Tom oversees Sales, Promotions and Special Events (including Live on The Green Music Festival) departments. He was appointed to the position of Vice President in November of 2011. Before joining Tuned In Broadcasting, Inc. in 1996, Tom worked for Harris Corporation as a Senior Systems Engineer in Melbourne Florida. Tom started his career in the United States Air Force as a Space Systems Maintenance Technician. Tom studied at Southern Illinois University.
Not only has Tom's career in radio broadcasting spanned over 24 years, but his scope of responsibilities have spanned over many areas of the company bringing a depth of knowledge and experience hard matched by anyone. Within the Tuned In family, Tom has served as Chief Engineer and Director of Technology for WRLT-FM, WYYB-FM, WDBL-FM/AM, and WRLG-FM. Tom's background in engineering enabled him to look at all traditional departments from a unique perspective. This approach matched with his passion for music pushed him to start many successful events / promotions including Lightning 100's "Live on the Green Music Festival." Tom has also participated as a driving force or creator of the many station owned and produced events (Nashville Sunday Night, Music City Mayhem, Festivus, Lightning 100's Chocolate Affair, Lightning 100's Salute to Vets, Friday Afternoon Live, Writers Night, and 615 Day). Tom's passion for community and helping others are a driving factor for each of these events which have resulted in Lightning 100 being a 2-time Crystal award winner and 5-time AAA Radio Station of the year.
Tom was encouraged at an early age to troubleshoot problems and create solutions. Growing up in central Wisconsin farming community, Tom learned at an early age you needed to be able to fix problems on the fly with what was available. This skill has paid off throughout his career by giving him a unique perspective and "can do" winning attitude. During his senior year of High School, Tom met with an Air Force recruiter and opted to join the United States Air Force rather than attend college. Tom completed 4 years as a Space Systems Maintenance technician and was recruited by Harris Corporation and continued working in the United States Space program (for an additional 7 years) until his move to Nashville, TN in 1996 to work for Tuned In Broadcasting, Inc. Tom attended an Engineering Management curriculum offered by Southern Illinois University as well as the Executive Leadership Experience and the Mini MBA at Belmont University.
Tom currently lives in Nashville with his wife Laura. They have 3 children, Nicholas, Collin, and Paige and two grandchildren. Tom enjoys boating, space launches, and working with his hands.