Brian Walsh
Founder

Blessed Beginnings Broadcasting Inc.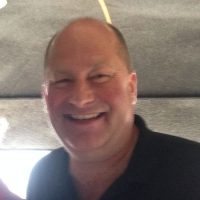 Brian Walsh owns and operates radio stations in Warsaw and Fort Wayne Indiana.
Brian began his broadcast career, on the air at age 13 at WBKE-FM in North Manchester Indiana where his mother was employed by Manchester College.  At age 14, for whatever reason, Dan & Sandra Schram thought it was a good idea to hire Brian for a weekend shift at WAYT-AM in Wabash Indiana.  At WAYT Brian began mentoring with engineer Dave Walrod and in 1985 began working with Fort Wayne Radio stations while working weekends at WAYT.  In June of 1986 following his junior year in high school Brian was hired by WOWO, Fort Wayne where he continued to work a weekend air shift.  Brian eventually moved into engineering of WOWO while attending classes at Ivy Tech College in Fort Wayne, and supervised the move of WOWO to its current owner, Federated Media, and studios on Maples Road in Fort Wayne.  Following a brief stay with Federated Media in 1995,  Brian Walsh purchased his first radio station, WLNB-FM, Ligonier Indiana at age 26 and has owned radio stations, growing his company every since.
"My greatest accomplishment is a father of 5 beautiful, intelligent daughters".  Each daughter has worked remote broadcasts, voiced client spots and kept listeners updated with current weather forecasts.
In 2020 Brian focuses on family and engineering his radio stations while staff handles the day to day business.  Early in 2020 during COVID-19 Brian invested implementing HD Radio technology and purchasing WGL 1250AM, Fort Wayne.  WIOE, 1450AM under FCC experimental authorization in 2020 began transmitting the MA3, AM HD technology