Don Backus
Account Manager, Radio Transmitters
Rohde & Schwarz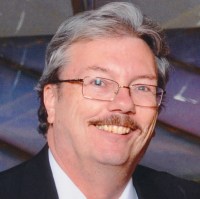 Don Backus is Account Manager for Radio Transmitters for Rohde & Schwarz, a world market leader in broadcast, communications and testing technology.  Rohde & Schwarz is headquartered in Munich, Germany with North American headquarters in Columbia, MD.  Don is based in Grand Rapids, Michigan.
Before joining Rohde & Schwarz, Don was Eastern US Sales Manager for Broadcast Electronics, manufacturer of AudioVault FleX radio automation, broadcast transmitters and the Commotion mobile and social media platform for radio.
Previously, Don was Vice President of Sales and Marketing at ENCO Systems, a digital audio automation company, based in Southfield, Michigan. He joined ENCO in 1999, moving from Audio Broadcast Group in Grand Rapids, Michigan where he was a sales engineer and Digital Systems Manager.  Prior to joining ABG in 1994, he was General Sales Manager of the Williams Communications stations in Longview and Tyler, Texas. From 1983 to 1993, Don was President and General Manager of WDBI-FM in Tawas City, Michigan.  A number of programming, production and on-air positions preceded the purchase of WDBI-FM, including tenure at WVIC in East Lansing, WITL in Lansing and WSJM in St. Joseph, all in Michigan.
Don attended Michigan State University in East Lansing and is a CRSM (Certified Radio Sales Manager).  He served two terms on the Michigan Association of Broadcasters board and has recently completed his second term as a board member of the Michigan Association of Broadcasters Foundation.  Don has also been a consultant for a number of leading broadcast and technology organizations and has given presentations at radio and professional audio engineering conferences around the world.