Eric Ferguson
On-Air Personality
"Eric in the Morning"
WTMX Chicago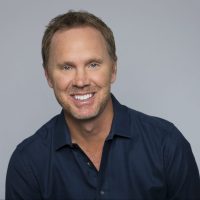 Fronted by Chicago native Eric Ferguson along with Melissa McGurren and Brian "Whip" Paruch, the Eric in the Morning Show has consistently boasted strong listenership among advertiser – coveted 25-to-54-year old Adults.
The key to the success of this entertainment based, lifestyle and caller driven show has been its ability to keep the content edgy enough to engage adults, with enough tongue in cheek humor to sail right over the heads of kids. The show has been featured and profiled many times by local television in Chicago, in addition to multiple features in The Chicago Tribune and Chicago Sun-Times.  Nationally, the show has been featured on the Today Show, 20/20, and the NBC Nightly News.
On any given week THE MIX Morning Show will feature interviews with top Hollywood celebrities, including Robert Downey Jr., Melissa McCarthy, Will Ferrell, Amy Schumer, and Jeff Garlin, to name a few
In addition to celebrated guests, the show has played host to live performances and conversation from platinum selling, chart topping artists like Katy Perry, Maroon 5, Bruno Mars, U2, P!nk, Kelly Clarkson, One Republic, Lizzo and others.
About Eric Ferguson
Eric, a native of tiny Elburn, Illinois – commonly referred to on the show as "God's Country!" attended Kaneland High School and is a graduate from The University of Iowa.
Eric's radio career has taken him all over the country.  Before Chicago, Eric hosted morning shows in Denver, central Florida, and the scenic locations of Rockford, Illinois and Allentown, Pennsylvania.
Eric is an avid golfer and serves as a director with the Evans Scholars Foundation.