Mike Street
Host, "The Mike Street Show"
And Program Director, 106.5 The Beat and BIG 98.5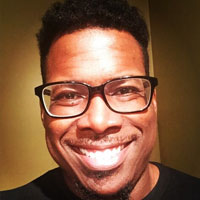 Mike Street, a 30+ year radio veteran, caught the radio bug doing a one-off mix show on WDCE (University of Richmond) during Black History Month. He got his own show which ran for over five years. He then moved on to WCDX as the station's mixer. In a short period of time, he became the Music Director and the PM Drive host. In 2001, he helped launch WBTJ as MD/APD, and soon transitioned into PM drive. After becoming PD, Mike was also given the opportunity to simultaneously program 103JAMZ and 92.1 The Beat in Norfolk. In 2019 he received the prestigious Marconi Award for Medium Market Personality of The Year. Mike Street current does PM drive at top ranked WBTJ as its PD as well as programming BIG 98.5 Country.