Ira Rosenblatt
General Manager
Golden Isles Broadcasting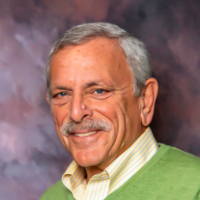 My broadcasting career began in NYC as a National Rep with the Robert Eastman company in 1971.
From there, after only a year, I sold for Westinghouse Broadcasting in NY at WINS.
After a short time with WINS I moved to Pittsburgh, PA, to sell for NBCs O&O WJAS until it was sold and purchased by Heftel Broadcasting.
I spent three years with Heftel as a seller in Pittsburgh, sales manager of Y100 in Ft Lauderdale then back to Pittsburgh as station Manager of WSSH.
A number of moves after Heftel brought me to Harrisburg,PA as sales manager, back to Pittsburgh with Entercom as VP Sales then back to the Harrisburgh area to put a new FM on the air. After a short time in the direct mail business I joined Z107 in Hershey, PA as GSM then GM until the company was sold in 1989 to Tele-Media Broadcasting.
The new company, Tele-Media allowed me to buy into the company and move to Providence, RI, as GM and part owner.  When the president of the broadcast division of Tele-Media retired, I was given the opportunity to take his position and operate all nine stations in RI, PA and Il.  When duopoly came into play, I purchased the Cap Cities stations in Providence and built the first duopoly in the region then helped grow the company to 26 stations that we sold to Citadel Communications in 1997,
After a few weeks of retirement, my partners and I got back together and purchased 20 stations in PA, NH, VT, Mass and California.
Tele-Media 2 was sold off in pieces and left radio permanently in 2005.
While spending time in the Cayman Islands helping to rebuild two FMs after hurricane Ivan, I joined Waller Sutton as president and COO for Route 81 Radio managing stations in upstate NY, Eastern PA and eventually Boston, Mass while I liquidated the properties over the next 6+ years.
As a career broadcaster, I found it impossible to retire so I spent the rest of my career working for independent broadcasters in GM positions and am currently GM of 3 FMs in Brunswick, Georgia.  Along with the above, I currently own 87% of a license in the Florida Keys that is LMA'd to a Hispanic group.
I am a second-generation broadcaster.  My dad, Sam Rosenblatt, retired from Station Management in 1989.  In fact, he and I actually competed in the 70s when I was SM of Y100 in Ft. Lauderdale and dad was GSM of WVCG, WYOR in Coral Gables, Florida
Although most of my career was in sales and sales management, I've always believed that "The sales staff isn't the radio station, the radio station is the sales staff!"