J-Si Chavez
On-Air Personality
"The Kidd Kraddick Morning Show"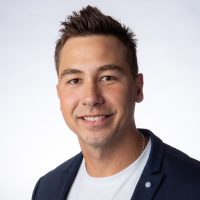 Born in Mexico and grew up in San Diego, J-Sí got his start at KHTS-FM / Channel 93.3 as the morning show's "Man on the Street."
In 2006, the legendary Kidd Kraddick brought him to Dallas to join the cast of the Kidd Kraddick in the Morning where he quickly connected with a national audience. For 4 seasons, he was featured on FOX's syndicated tv show, Dish Nation.
Since the passing of Kraddick, J-Si has stepped in as the captain of the ensemble cast that is The Kidd Kraddick Morning Show (heard locally on 106.1 KISSFM) and has recently taken the hosting role on The Hollywood 5.
Personally, J-Si is married to his wife Kinsey and has 2 children, Cason and Chloe.