Jinny Laderer
Founder & CEO
vCreative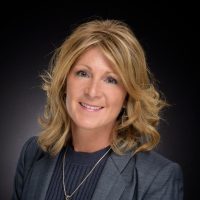 Jinny is the visionary leader behind vCreative, a leading media technology company that services over 4,700 local Radio, Digital & TV stations, and networks with cloud-based workflow software solutions for production, promotions, digital and trade. She is inspired by radio and driven by an infectious passion to improve and expedite media operations.
Jinny was born into radio as her family owned WNCO in Ashland Ohio for over 30 years, and she worked closely in and around radio her entire adult life with experience as an On-Air Personality, Account Exec and in Creative Services. In 2005, the first vCreative software product was created by her husband, John, to help streamline her station's daily workflow between departments.
Jinny is actively involved in the industry. As an advocate for women, Jinny is an Honorary Trustee and Board Member for Alliance for Women in Media (AWM). She has been a judge for the Gracie Awards since 2013. Jinny also actively supports Rising through the Ranks and Mentoring and Inspiring Women (MIW) Events. Since 2014, Jinny has been honored by Radio Ink Magazine as one of Radio's Most Influential Women and was the featured cover story in June 2016.
Jinny also serves on the board for the Broadcasters Foundation of America, is a member of the 2020 Broadcasters Leadership Training (BLT) Class, and serves on the National Radio Hall of Fame Nominating Committee.
In her personal life, Jinny helped start a non-profit orphanage in 2011 for abused and abandoned teen girls in Honduras and currently serves on the board. She also serves on the board of her local church. Jinny resides in central Florida where she juggles her work life and philanthropies in order to spend as much time as possible with her husband, 4 daughters, 2 sons and grandson.