Kelli Frieler
Executive Director of Digital
Leighton Broadcasting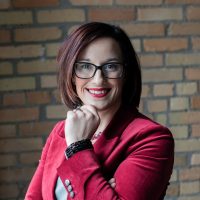 Kelli is a self-proclaimed nerd who loves to geek out. The good news is, she also loves to share! Kelli is committed to continuous improvement and education in today's broadcast world and to using the knowledge she gains to empower and enlighten others.
Frieler transitioned to radio, in 2016, after six years of Management in the Auto Industry. She joined Leighton Broadcasting in the pursuit of a new opportunity to learn about a variety of industries and help local businesses grow their market share. Frieler began her career, at Leighton, in the position of Account Executive, was quickly promoted to local Sales Manager for one of Leighton Broadcasting's markets and then to Executive Director of Digital for Leighton's seven markets.
In her role as Executive Director of Digital, Frieler is responsible for topline digital revenue growth and strategic planning as well as education for sellers and on-air talent. She has enhanced the digital offerings and services at Leighton through strategic vendor partnerships and recently launched twelve new radio station apps across all Leighton markets, and is now working on launching new radio brand websites. Over the last 12 months Frieler has worked collaboratively with sister company Leighton Interactive to launch Leighton Engage, a company focused on expanding digital marketing service offerings for Leighton to better serve small and medium sized businesses.
Leighton Broadcasting is a family owned, employee owned, broadcast company with twenty-six radio stations across seven markets in MN and ND.