Lakeya Jefferson
Director of Audio Client Engineering
Nielsen Media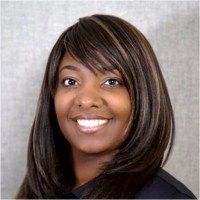 Lakeya is the Director of Audio Client Engineering for Nielsen Media. She leads a team that works with radio station engineers across the country to understand their unique playout, to deploy encoding hardware, and to maintain the optimum encoding solution to watermark the station's distribution channels for inclusion in measurement.
Prior to her role in Audio Client Engineering,  Lakeya managed a cross functional team focused on re-engineering operational tools and processes used to implement Nielsen watermarking software across television and digital platforms, in addition to standardizing performance metrics. She has held various roles within Engineering and worked with industry leaders in both Television and Radio to bring major Nielsen initiatives to the forefront.
Leveraging her professional experience in Information Technology at Fortune 500 companies such as Allstate and General Electric where she also received her Six Sigma Black Belt certification, Lakeya brings a forward-thinking viewpoint that is critical when looking at the architectural evolution of Audio.
She is a graduate of the Kelley School of Business at Indiana University where she earned a Bachelors of Science in Business and Computer Information Systems. In her personal time, she enjoys scrapbooking, traveling, and spending time with loved ones. She is a wife and mom of all boys, an active member of the community serving as an Executive board member of a Pop Warner Football League and a community liaison of PACE Center for Girls helping to introduce young girls to the world of STEM.