Nick Piggott
Project Director
RadioDNS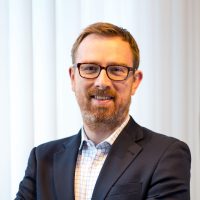 Nick's radio career began in programming and then moved to digital radio and online.
He created and led an award-winning team which launched the world's first commercial digital radio stations and continued to consistently deliver technology driven innovation, including interactive text message services, music downloading, mobile and multi-platform applications, and visualised radio services.
Nick is one of the founders of RadioDNS Hybrid Radio, an open technology project that lets broadcast radio and IP work together. Find out more at www.radiodns.org
As a passionate advocate of radio and a highly regarded conference speaker, Nick talks globally about the opportunities for radio in the digital world.