Paul Jacobs
VP/General Manager
Jacobs Media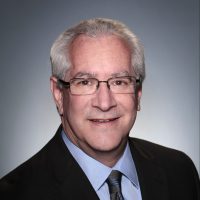 Paul is the "suit" in the company, rising up through the sales ranks to become a General Manager of a major market radio station at age 28. After graduating from Michigan State University in 1976 with a BA in Advertising, Paul immediately went to work selling radio for WNIC-FM in Detroit, where he realized one could actually make money selling air.
After a brief stint working for the William A. Robinson marketing services agency in Chicago, where he created campaigns for Philip Morris and Seagram's, Paul struck gold when he was hired as an Account Executive at WRIF-FM in Detroit. This experience launched his sales management career, and four years later, he became the General Sales Manager for KZEW-FM in Dallas, and ultimately, the General Manager for KHYI-FM, also in Dallas. He was lured home to run WDFX-FM in Detroit, before joining Jacobs Media as its General Manager in 1991.
Along with overseeing our day-to-day operations, Paul's main contribution has been the addition of sales consulting services. As an expert in all Rock formats, Paul has helped our clients open up new revenue streams by aiding them in their understanding of how to sell, market, and position their formats via sales training seminars. He has conducted hundreds of client presentations on behalf of our clients, and has aided the Ford Motor Company and Procter & Gamble in improving their understanding of the youth market. Paul is a true "format champion" – someone who believes in the power of branding, and developing radio's inherent assets.