Rich Shertenlieb 
On-Air Personality
The Sports Hub Boston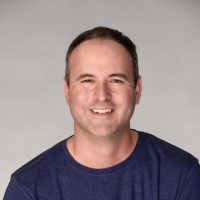 Rich Shertenlieb is the host of the Marconi Award winning Toucher & Rich show broadcasting from Boston on 98.5 The Sports Hub. 
For nearly a decade, Toucher & Rich has been the #1 morning show in Boston according to Neilsen/Arbitron. In 2016, Shertenlieb won a Marconi for "Major Market Personality of the Year" along with his co-host Fred Toucher. 
Before his time in Boston, Rich worked with the syndicated Kidd Kraddick in the Morning Show out of Dallas as an on-air member from 2003 thru 2006. Before that, he started his professional radio career on 99X in Atlanta as a member of the "Morning X with Barnes, Leslie, and Jimmy". 
Rich Shertenlieb is a current board member and previous President of the Miracle League of Massachusetts, a baseball league for children with special needs. Rich and his wife Mary have raised over $300,000 for the Leukemia and Lymphoma Society in honor of Mary's fight with AML. He also works with both Mass General Pediatrics and the Jimmy Fund in charity endeavors.
Rich is represented by his agent, Kraig Kitchen.