Tony Coles
President
Black Information Network
Division President, Metro Markets
iHeartMedia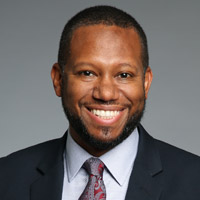 Tony Coles is the President of BIN: Black Information Network and Division President of Metro Markets for iHeartMedia. He was instrumental in the recent launch of BIN, the first and only audio service that provides 24/7 news and objective information with a full focus on the Black community, and as President he spearheads all operations for the network. In his role as Division President of Metro Markets, he oversees the complete profitability for 21 iHeartMedia markets across America.
Coles has more than 35 years' experience in the radio industry. He has been with iHeartMedia since 2004 and has held on-air and leadership roles in New York, Los Angeles, Chicago, Portland and Seattle. Most recently, Coles served as the Executive Vice President of Programming for the company's West Region. Prior to that, he was the Senior Vice President of Programming for iHeartMedia Chicago and also served as National Hot AC Brand Manager. Coles began his career in Ft. Wayne, Indiana as a programmer and in Zanesville, Ohio as an on-air personality.
Coles holds a B.A. in Communications from Marylhurst University and an MBA from Western Governors University School of Business. In his free time, he volunteers for several industry organizations including the National Association of Broadcasters and the Alliance for Women in Media and serves on the Board of Directors for The Conclave. Coles is a two-time recipient of the Worldwide Radio Summit Senior Programmer of the Year award. He currently lives outside of Chicago with his wife and two sons.