Valerie Geller
President
Geller Media International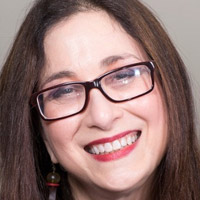 Valerie Geller is president of Geller Media International, a broadcast consulting firm working with news, talk, information and personality programming for radio and television throughout the world.  Geller coaches talent, leads "Creating Powerful Communicators" workshops and seminars, and has helped people at more than 500 stations in 31 countries develop and grow their audiences by training communicators to work more effectively.
Geller, a much in demand conference and keynote speaker and seminar leader, is the author of four books about broadcasting including her fourth book, "BEYOND POWERFUL RADIO – A Communicator's Guide to the Internet Age" Focal Press 2011 is available from Focal Press. More at: www.beyondpowerfulradio.com
In 2012, Geller's weekly www.radio-info.com column, News/Talk Edge was widely read by broadcasters around the world. Geller's "Creating Powerful Communicators" training methods along with her books have made their way around the world. Translated editions of her third book: Creating Powerful Radio are available in several languages including Hungarian, Bulgarian and Albanian. The French translated edition of "Beyond Powerful Radio" will be available from HF Publications in 2014.
With more than 30 years of experience, Geller works with commercial and public broadcasting in the USA, Europe and throughout the world.